The Problem With Pavement Ants In Lake Orion
3/15/2022
There are many ants in Lake Orion that can make their way onto your property. Some of them are mostly a nuisance, but even these nuisance ants can cause major issues because they are so invasive.
Of all the ants in the area, one that you've probably seen at some point is the pavement ant. This species is common in the summer, and you'll often see their dirt piles around sidewalks. However, while they are usually outdoors, they can sometimes get inside buildings. Discover how to effectively prevent pavement ants and whom to call for pest control in Lake Orion.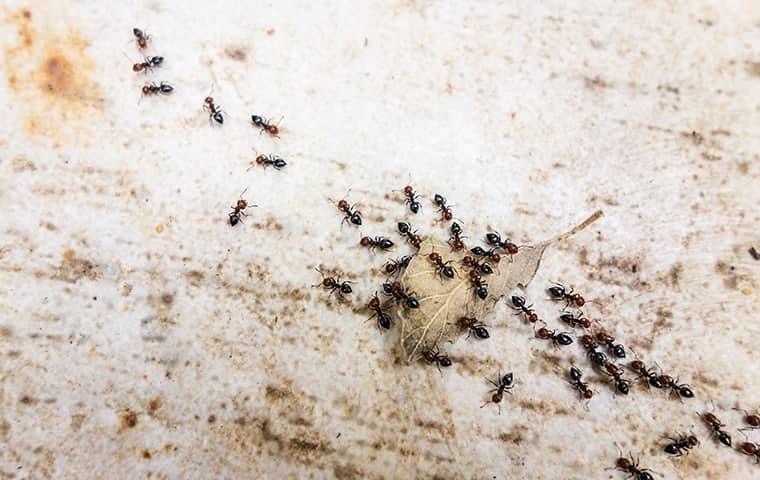 How Do I Get Rid Of Pavement Ants On My Property?
The most effective way to remove pavement ants from your Lake Orion home is with ant control assistance from the experts, such as the team at Wells Pest Control. Just like most ant species, pavement ants are invasive and can have rather large colonies.
They might not seem like that big of a deal at first given that they are only around 1/4th of an inch long, but they will dig their tunnels underground and reproduce quickly. Once these ants are inside, it can be difficult to remove them using things like baits and traps. These options might remove some of the individual ants, but they are unlikely to remove the entire nest. Since pavement ants mostly tunnel underground, it can take specialized tools and experience to remove them.
Overall, it's best to take steps to prevent pavement ants in the first place. To do so, you need to understand what factors attract them.
What Attracts Pavement Ants in?
The main reason why pavement ants in Lake Orion, and other ant species, will show up around our property is that they are looking for food or good places to build a colony. Ants are attracted to all kinds of food sources such as pet food, meats, sugary sweets, fruits, and vegetables around the yard. These ants also need some moisture so they will gravitate to any water source.
In order to prevent pavement ants, you can minimize the factors that attract them by following a few of these ant control steps:
Remove standing water from the yard and ensure that rainwater can drain.

Fix leaky plumbing and faucets to lower humidity levels inside of the house.

Get rid of pet food from the outdoors and store it inside instead.

Seal up around the building by patching up holes and cracks with caulk or foam insulation.

You can also install weather stripping and door sweeps to keep ants from getting inside the structure of your home.

Clean up your kitchen often to remove crumbs and spills. Also, do dirty dishes often and keep floors clean.
How To Get Rid Of Pavement Ants Permanently
Once you have pavement ants around your property, especially if they've started to get indoors, contact Wells Pest Control for assistance. We offer home pest control options that address ant infestations, and we can eradicate these troublesome pests in no time. Also, we offer ongoing pest control treatment plans that will keep pavement ants and other species in the area from coming back. Give us a call today, to get started and to learn more about our residential and commercial pest control services in Lake Orion!