Comprehensive Pest Solutions For Lapeer, MI Homes & Businesses
The city of Lapeer, MI offers the perfect blend of history, culture, and recreation. Our community is filled with park systems, walking trails, and playgrounds, not to mention beautiful historic properties. It's small-town living at its finest, and unfortunately, that includes pest activity. All year long here in Lapeer, local pest populations are looking for sources of food, water, and shelter inside of our homes and businesses. That puts us at risk for pest infestation, which can be very harmful to your property and your well-being.
The best source of pest protection is ongoing services from pest professionals. Here at Wells Pest Control, we provide quality pest control to properties throughout Lapeer County and the surrounding areas. Since 2017, our local, family-owned, and -operated company has been proving year-long coverage from a variety of pests. Some of the common area intruders we deal with include bats, rodents, ants, stinging insects, spiders, overwintering pests, occasional invaders, flies, cockroaches, and bed bugs. Reach out to us today to discuss your residential or commercial pest control needs.
The small town of Lapeer, MI is known to be a friendly town, filled with warmth and an eclectic downtown area. Seasons change pretty steadily here, which means that your home or place of business may encounter a pest infestation at any time.
With more than 18 years of experience, the team at Wells Pest Control is who to call for all of your pest-related needs. Your safety and satisfaction are our number one priority, which is why we customize all of our services and are certified through the Entomological Society of America. If you're in need of pest control services, please contact us today and receive your no-cost, no-obligation quote.
Home Pest Control In Lapeer, MI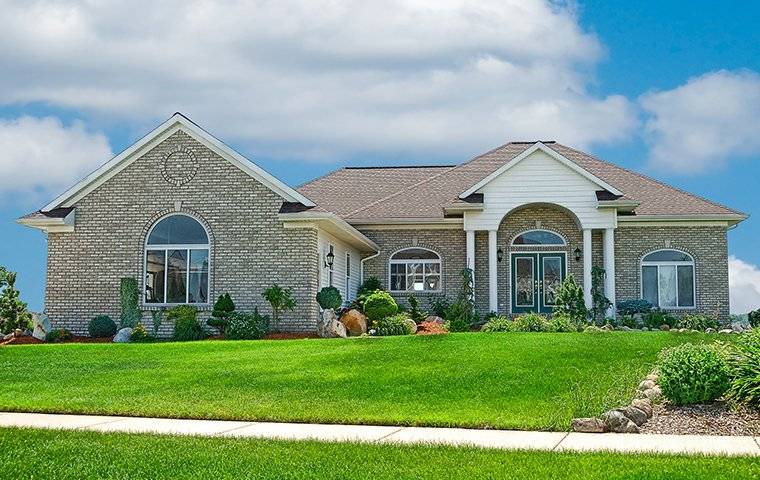 Your Lapeer home is an ideal location for pests to settle down, meaning infestation is a problem that all homeowners should be prepared for. The best way to guard your home and your family against infestation is to call Wells Pest Control.
We service over 350 local homeowners with ongoing pest control services they can count on. Our team of expert pest control specialists is extensively experienced in the latest pest control techniques, bringing a thorough knowledge of pest biology, products, and label restrictions to every job we do.
From start to finish, we're with you every step of the way, making sure you and your loved ones are completely protected from household infestation. Get in touch with Wells Pest Control today to address all of your residential pest control needs. We prioritize your satisfaction and put client relations at the top of our list.
Home is your happy place, but not when there's a pest problem. That's why Wells Pest Control is here. As a locally-owned business with two decades of experience in pest control, there is no challenge that we can't meet. When you contact our team, one of our expert technicians will come and inspect your home in its entirety. This process, along with our estimate, is free so that you can make the decision that's right for you. Using all of our findings, we build a treatment and follow-up plan for your specific needs.
While we offer ongoing general pest control, we also offer pest-specific treatments for pests such as bed bugs, bats, and stinging insects. But no matter what issues you may be facing, you can rest assured that Wells Pest Control will always put your satisfaction and safety first. Contact us today for more information on how we can help keep your home pest-free.
Commercial Pest Control In Lapeer, MI
It's not easy to run a business, and there's no doubt that the presence of pests make it all the more difficult. That's why professional pest protection is the way to go. Our commercial pest solutions give business owners thorough coverage from infestation. After a thorough inspection, we get right to work treating your facility.
Some of the treatments we offer include the following:
Rodent bait stations and insect monitors
Spot treatments and exclusion work as needed
Exterior de-webbing and rodent stations
Exterior foundation application as needed (3 feet up and out)
Having serviced over 50 local businesses in the area, we're familiar with a variety of properties. Some of the facilities we've serviced include restaurants, bars, office buildings, warehouses, condo associations, factories, schools, and daycares. Call us today to learn more about our commercial pest control services; we're here to help.
As a business owner, you can't take any chances when it comes to keeping your property free from pests. Pests like bed bugs, termites, and rodents will try to invade your property, causing damage and putting everyone's health at risk, but that doesn't have to be the case. At Wells Pest Control, we have decades of experience and the best technologies to keep your business safe.
Upon inspecting your property, we will create and implement a treatment plan that will not only eradicate your current problem, but that will also prevent future infestations from occurring. With our superior customer service and dedication to your satisfaction, Wells Pest Control is the clear choice for all of your pest control needs. Contact us today for more information on our services and to receive your free, no-obligation inspection.
What Are The Best Bed Bug Control Techniques In Lapeer?
People throw around the phrase, "Sleep tight, don't let the bed bugs bite," but do we really have any control over the situation? When it comes to bed bugs, it can be very difficult to catch them in the act of feeding, seeing as they're nocturnal. Luckily, there are some preventive measures you can take if you want to be proactive in reducing your chances of getting bed bugs.
First, eliminate clutter around the property. Wash and dry all linens and clothing on high heat, and steam clean curtains, upholstery, and other fabrics. Use protective box spring and mattress encasements to keep bed bugs out, and use a stiff brush to scrub the seam of the mattress, getting rid of bed bugs and their eggs. Also, always inspect luggage, bedding, and clothing before bringing it inside.
The best method of bed bug control is still professional pest control services. Here at Wells Pest Control, we provide complete bed bug detection and extermination services to give you the lasting results you deserve. Call us today, and get the peace of mind you need to get a good night's sleep.
How To Tell If Bed Bugs Have Invaded Your Lapeer Home
Bed bugs in Lapeer always seem like a pest that isn't going to happen in your home, however, the truth is that an infestation is more likely than you might think. Bed bugs can be brought into your home by secondhand furniture, wildlife populations on your property, or by simply taking a ride on the bus. While bed bugs might be hard to spot, here are a few ways to know if you have them in your Lapeer home:
Blood stain-like smears on your pillowcases.

Rust-colored staining on mattresses.

Shed body parts or fecal matter.

Eggs, eggshells, nymphs, or bed bugs themselves.

Waking up covered in multiple bites that you might not remember getting.
For more information on preventing bed bugs or for professional assistance with their removal, contact Wells Pest Control today.
Having Cockroaches In Your Lapeer Home Is Worse Than You May Think
Cockroaches have the unfortunate association with a lack of cleanliness, yet that's not the only reason why they get attracted to your Lapeer home. They come looking for food, water, and shelter when the conditions outside change. Once inside your home, cockroaches are a difficult pest to evict, particularly when trying to do so on your own.
The most commonly found species of cockroach, the German cockroach, is constantly growing immune to many commonly used pesticides and removal techniques. Cockroaches also don't have much incentive to leave your home, as they can survive without sustenance for up to a month in some cases. However, one of the worst parts about having cockroaches in your home is the danger that they pose to your health. Not only can roaches trigger allergies and asthma, but they can also spread dangerous bacteria to your food such as salmonella and E. coli.
That's why for the safest form of protection against cockroaches, contact the pros at Wells Pest Control today.
Four Cockroach Prevention Tips For Lapeer Homeowners
Cockroaches crawl through garbage and sewers and other decaying matter, picking up all kinds of germs. Then, they spread pathogens and bacteria around your property, exposing you to contamination. In order to deter cockroaches in Lapeer from infesting your home, it's a good idea to take preventive control.
Here are four ways to be proactive in your cockroach control efforts:
1. Install weather stripping around doors and windows, and seal areas around pipes.

2. Routinely take out the garbage and keep it stored outside in sturdy trash bins with fitted lids.

3. Eliminate excess moisture throughout your space, correcting any and all moisture problems.

4. Regularly vacuum and sweep active areas, wipe down counters, and reduce clutter around your space.
If you think you have a cockroach problem in your Lapeer home, the most reliable form of protection is ongoing professional pest control services. Wells Pest Control provides complete cockroach control and prevention solutions to help guard you from infestation, guaranteed. Reach out today for your free estimate.
Request Your Free Quote Today
Complete the form below to schedule your free quote.