What are occasional invaders?
Earwigs, millipedes, and centipedes are examples of pests living in our area of Michigan that occasionally invade our homes. Occasional invaders aren't pests that move inside with the purpose of foraging for food or building nesting sites. More often than not, they have moved inside of our structures to escape harsh weather conditions like cold weather, or they move inside because it has become too dry outside to meet their moisture needs.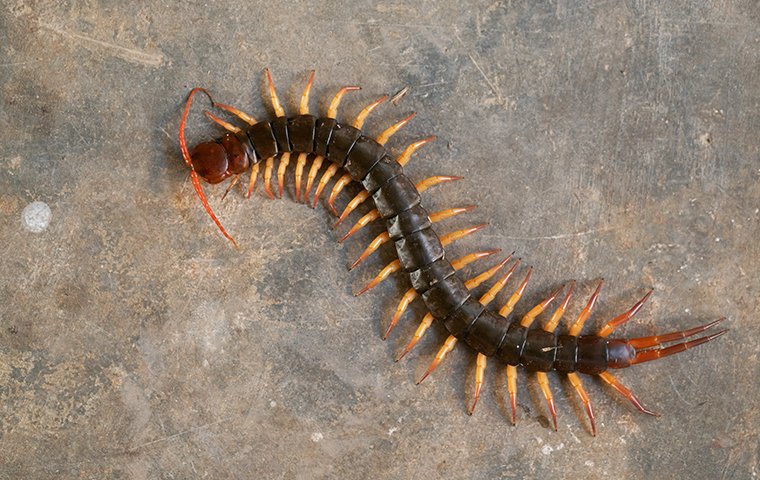 Are occasional invaders dangerous?
Occasional invaders are not known for being dangerous pests. They typically don't pose health risks to people, nor do they cause damage to the structure of our homes or personal belongings. Occasional invaders are a nuisance to deal with, however.
Also, their presence in or around your home's exterior could be an indication of an overall moisture problem that needs to be addressed. Things like clogged gutters, leaking outdoor fixtures, and overwatered gardens attract earwigs, millipedes, and centipedes.
Why do I have an occasional invader problem?
Occasional invaders in Lake Orion, MI mainly become a problem inside homes and other structures after moving inside on their own. They move inside through cracks in the foundation they come across, through pieces of damaged door trim, through basement windows, or spaces under exterior doors. We can also accidentally introduce these pests into our homes. They will sometimes hitchhike inside on potted plants, boxes, or other outdoor items that have been outside and brought back inside.
Where will I find occasional invaders?
Damp, dark areas that mimic their outdoor environments are where you are most likely to find occasional invaders after they have moved indoors. Occasional invaders tend to move at ground level, so crawl spaces, basements, and wall voids are the most common areas of a home to find these pests.
How do I get rid of occasional invaders?
Let Wells Pest Control help you protect your Michigan property from overwintering pests. With more than 18 years of pest control experience, you can put your trust into our knowledgeable and dedicated professionals. We take pride in building close relationships with our customers and working together to ensure that your property's unique pest control needs are met.
When it comes to overwintering pests, it is important to be proactive and stop these pests before they have the chance to move into your home! To learn more about our effective home pest control services and our solutions to your overwintering pest problems, reach out to Wells Pest Control today!
How can I prevent occasional invaders in the future?
These preventive tips can help keep overwintering pests out of your home:
Place weather stripping around windows and doors.
Inspect your home's exterior walls and the roofline, sealing any openings you discover.
Make sure screens in windows and doors are intact.
Place caps on chimneys and seal gaps at roof intersections.
Create a barrier between any mulch or soil and your home's foundation.
Cut shrubbery and tree branches back away from your home's exterior.
Learn more about our home pest control and commercial pest control services.
Request Your Free Quote Today
Complete the form below to schedule your free quote.