The Best Rodent Control In Lake Orion, MI
Rodents are some of the most familiar pests to invade our Michigan homes. They're also some of the most disgusting, known to carry 35 diseases that can be transmitted to humans. We all want to protect our homes from rodents, and we know how it's done.
The Problem With Rodents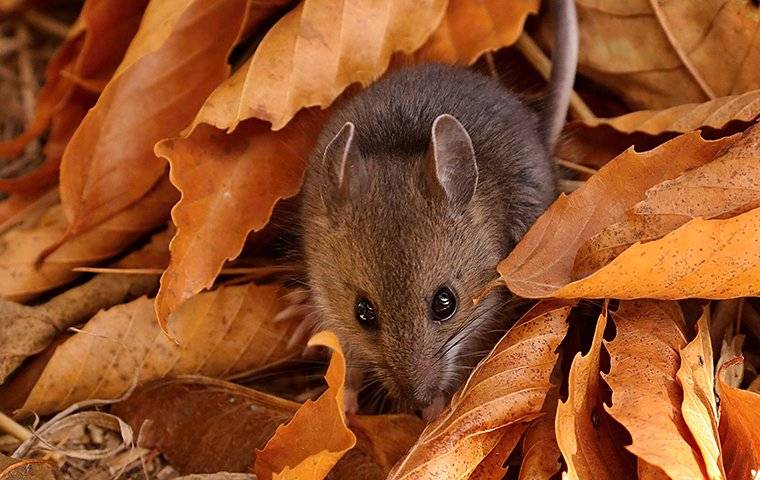 The word "rodent" comes from the Latin word "rodere," meaning "to gnaw, eat away, or prey on." They are well known for this incessant chewing and there is a reason for it: their front teeth never stop growing and if they didn't chew, those teeth would grow up into their brain. The problem is that they frequently find their way into our homes, digging and chewing their way through walls, wiring, and so much more. Their destructive habits may be the most visible problem they bring, but their presence threatens more than just your home.
Here are just a couple of other problems rodents in Michigan cause:
Disease
Rodents are known hosts of over 35 diseases and parasites that are transmissible to humans. These include diseases like salmonellosis, hantavirus, and bubonic plague.
Odor
Rodents leave urine and feces everywhere. This is typically one of the first signs homeowners notice to alert them of a pest problem. They also can get trapped in wall voids and die. Their droppings and decomposing bodies emit foul odors.
Destruction
As we have already mentioned rodents are chewers and have the ability to chew through many building materials. They can also create fire hazards by chewing through wires and electrical systems. This can cause electrical shorts, and it's speculated that this is the reason for 20 to 25% of house fires with unknown causes.
Our Rodent Control Process
It is critical to treat rodent infestations quickly. Rodents are prolific breeders and hide-and-seek champions. Fortunately, we've made it our business to know where to find these pests and how to rid your property of them.
Inspection
To begin, we will conduct an inspection of the interior and exterior of your property, identifying droppings and gnaw marks. This will help us to determine what type of rodent we are treating for.
Treatment
After gathering information from the inspection, we will develop a custom treatment plan that is specific to your needs. We will install traps on the interior as well as place rodent stations on the exterior of your property.
Follow-Up
We make it a priority to follow up with our clients. The first follow-up will be conducted 72 hours after initial treatment and a second follow-up one week later. The need for additional follow-ups will be determined based on rodent activity after initial follow-ups. Our rodent-targeted home pest control services in Michigan are backed by a one-year warranty. We also offer Rodent Removal and Sanitation Services to remove rodent waste safely and treat areas with specialized disinfectant.
Reliable Rodent Control In Lake Orion Is At Your Fingertips
We have developed some great relationships with our clients and neighbors over the more than 15 years we've been helping other people like you. Don't wait for rodents to become a problem on your property. Contact us today to schedule your free inspection and allow us to effectively defend your property against them. We're looking forward to working with you!
Learn more about our home pest control and commercial pest control solutions.
Request Your Free Quote Today
Complete the form below to schedule your free quote.